Expert NDIS Assistance with Daily Life Activities in Melbourne
NDIS assistance with daily life provides aid or supervision of personal chores in a participant's daily life, allowing them to live as independently as possible. These supports are provided individually and in a variety of settings. If you are unsure whether you require NDIS Assistance with Daily Living or other, allow us to elaborate.
Sheltering Arms provides assistance with self-care activities NDIS and daily living in Melbourne. If you can care for yourself but need some assistance, we can assist with daily living activities. Our experienced staff can help you receive the right assistance at the appropriate time. They can assist you with: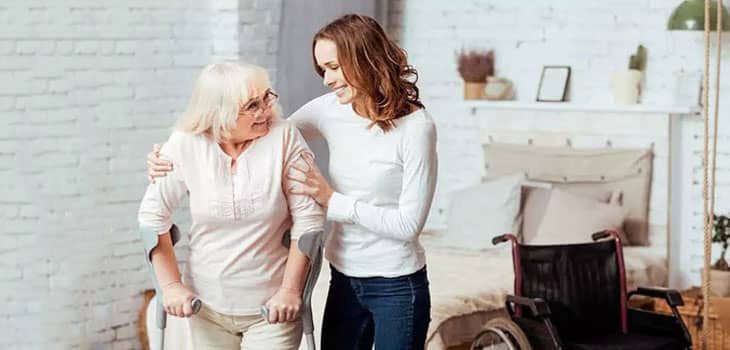 Daily activities like meal preparations and household chores

Personal hygiene, prescription administration, and healthcare management

Learning important household skills for increased self-sufficiency

Development of individual skills and the achievement of goals
Depending on the assistance you require, support staff will come for a number of hours each week and provide assistance with activities of daily living. Our team will help you live independently with the necessary support to undertake tasks such as cooking, cleaning, or other leisurely activities.
How Can We Assist with Daily Living Activities?
NDIS assistance with daily life activities improves the independence of people with disabilities. By providing support where needed, we are able to significantly improve their self-sufficiency and confidence. These services can be provided to the participant at their home or in a community setting.
Assistance with self-care activities in NDIS plans are easily obtainable and adaptable to match your specific needs, goals, and outcomes. Sheltering Arms provides assistants to oversee the daily activities of our clients and assist when called upon. Another important role played by the support staff is in teaching participants to perform tasks independently.
While most participants are able to perform the most basic tasks independently, they find it challenging to complete more complex tasks. This may be due to the nature of the task. For example, a participant may easily perform a self-care task such as brushing their teeth. However, the same individual may find it difficult to take a shower due to limited mobility. This is where our support services come in handy.
We will provide the necessary assistance to improve the life of our NDIS clients. At the same time, we will develop strategies to help them perform complex tasks which strengthen self-sufficiency. Our assistance is meant to enhance your quality of life, which includes improving it for the better. As part of our assistance with daily life NDIS activities, we cover the following:
Personal hygiene and bathing

Getting into and out of bed

Household activities such as laundry, bed changes, and cleaning

Short-term care, lodging, and other activities in a community setting
Why Choose Us for Assistance with Self Care Activities?
Our NDIS assistance with daily life provides supervision and personal care to individuals with disabilities. Sheltering Arms offers a wide range of necessary support services for participants in Melbourne. This includes experienced personal assistants to help with everyday activities. Our assistance with self care NDIS tasks is meant to help participants develop various skills such as cooking, gardening, or any other interest or activity to help them grow as individuals.
There is no shame in seeking help when you require it. The right support can help you overcome any disability and live life without any inhibitions. If you are looking for a helping hand to help overcome your challenges, please call us on 1300 952 289. We would love to aid your transformation into a confident, self-sufficient individual. You may also email us at info@shelteringarms.net. Together we can!

We value honesty above all else. A strict policy of non-tolerance is adopted in Sheltering Arms against false promises, corruption, lying, and thieving.

All of these values lead to trust. Your trust in us with your health or your loved one's health is the fuel that keeps us motivated to do better, be better, and above all to give our best. Sheltering Arms is here to build a long-lasting relationship based on respect and trust.

Everyone in this world deserves to be treated with dignity and compassion. Our policies and attitude do not change according to people's looks or ethnicities or cultures. The staff has been trained to treat everyone respectfully.

We are constantly trying to evolve disability care services to improve the existing quality of aid provided. If you need customised care services, we are your go-to people.

We believe that criticism is equally, and sometimes, more important than compliments to grow in life. Feedbacks are the backbone of the service industry. Our team members take ownership of their mistakes and work on self-improvement. Flawless services is something we aspire to provide, and the first step to achieving this goal is accepting that sometimes we falter and personal growth is a constant process.

We know we worthy of our participants trusts we are dependable; faithful; authentic. There's no way around it, building trust takes time and we have all the time.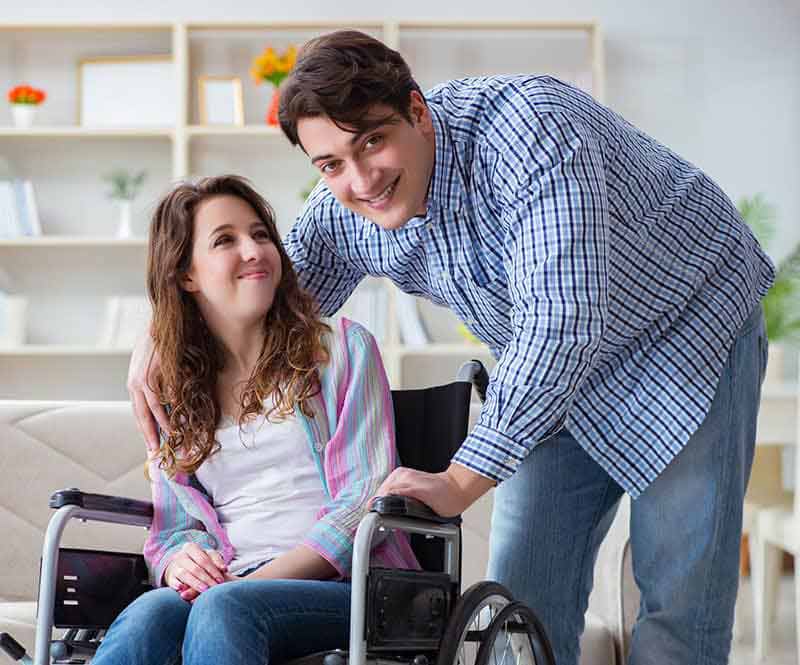 Sheltering Arms specialises in 24-hour disability programs for individuals with multiple and complex needs in Melbourne.
Our mission is to provide timely, articulate, sustainable and flexible services to promote and support better living standards.
Our vision is to become the most reliable service provider across Australia. Being able to provide living support and participation aid in a moment's notice is our ultimate goal.