Trusted NDIS Home Care Service Providers in Melbourne
Personalised home care can make a world of difference in the lives of people with disabilities. Having constant support greatly improves quality of life and enables them to live normal lives like the rest of us. NDIS home care services is an innovative support programme available under the Australian government's NDIS plan. It provides for the personalised care of individuals with disabilities and funds various support services to help them live fulfilling lives.
Sheltering Arms is a licensed NDIS in Melbourne, noted for providing high-quality support services. Our goal is to provide our clients with excellent NDIS home care support so that they can transform their goals into reality. We work with qualified professionals to make a positive difference in the community.
What exactly is the NDIS?
The National Disability Insurance Scheme (NDIS) is an initiative that provides individualised support and care to persons with disabilities, as well as their families and caregivers. It was created to help persons with permanent or partial disabilities perform regular activities without difficulty. These services are meant to assist with your health and well-being, education, employment, independence, and community involvement.
What Is Included in Our Home Care Services?
We offer a wide range of NDIS home care services to meet the needs of our clients. All of our services are customisable and delivered by qualified NDIS disability support workers and personal care attendants. Under our home care assistance plans, we offer a wide range of high-quality support at all times. Our home care services include:
Life skills and day-to-day living
When looking for NDIS in-home support, always pick service providers. This guarantees on-time service delivery. Not all NDIS home care providers/agencies are made equal, and some may prioritise convenience over full commitment. Sheltering Arms is dedicated to offering specialised home support services to anyone in need of in-home care help. Our purpose is to give people the opportunity to live a better life on their own terms. For years, we have been delivering quality home care services in Melbourne as a fully accredited in-home care provider. We take pleasure in our ability to provide services to support even the most difficult cases, leveraging the combined knowledge of our team of professionals, medical specialists, and customer service representatives.
Why Choose Us for Home Care Assistance?
At Sheltering Arms, we realise that each participant has a unique set of challenges and needs. This demands that we tailor our NDIS home care services to their needs, and not what we think they need. Discussing your plans and requirements with us is key to achieving successful results, which is why we will spend a considerable amount of time getting familiar with your specific requirements.
We will also assist you in getting approval for your NDIS home care plans. No stone is left unturned in ensuring that you receive the right support. Do not let your impairment prevent you from enjoying life. Let us lend a helping hand and work together to overcome all obstacles.
It is more than just health care for us. That is why our home care services have provisions for helping you learn new life skills to empower and make you self-sufficient. The ultimate goal is to get you back to doing the activities you love. You can expect
Expert 24-hour home care services

Experienced caregivers and staff

Medication and healthcare management, personalised care and household tasks
As an NDIS approved disability care provider in Melbourne, we will assist you in finding the perfect home care support assistance. Do not hesitate to contact us for all your needs. Call us on 1300 952 289 to discuss your needs. You can also write to us at info@shelteringarms.net to know more about our services.

We value honesty above all else. A strict policy of non-tolerance is adopted in Sheltering Arms against false promises, corruption, lying, and thieving.

All of these values lead to trust. Your trust in us with your health or your loved one's health is the fuel that keeps us motivated to do better, be better, and above all to give our best. Sheltering Arms is here to build a long-lasting relationship based on respect and trust.

Everyone in this world deserves to be treated with dignity and compassion. Our policies and attitude do not change according to people's looks or ethnicities or cultures. The staff has been trained to treat everyone respectfully.

We are constantly trying to evolve disability care services to improve the existing quality of aid provided. If you need customised care services, we are your go-to people.

We believe that criticism is equally, and sometimes, more important than compliments to grow in life. Feedbacks are the backbone of the service industry. Our team members take ownership of their mistakes and work on self-improvement. Flawless services is something we aspire to provide, and the first step to achieving this goal is accepting that sometimes we falter and personal growth is a constant process.

We know we worthy of our participants trusts we are dependable; faithful; authentic. There's no way around it, building trust takes time and we have all the time.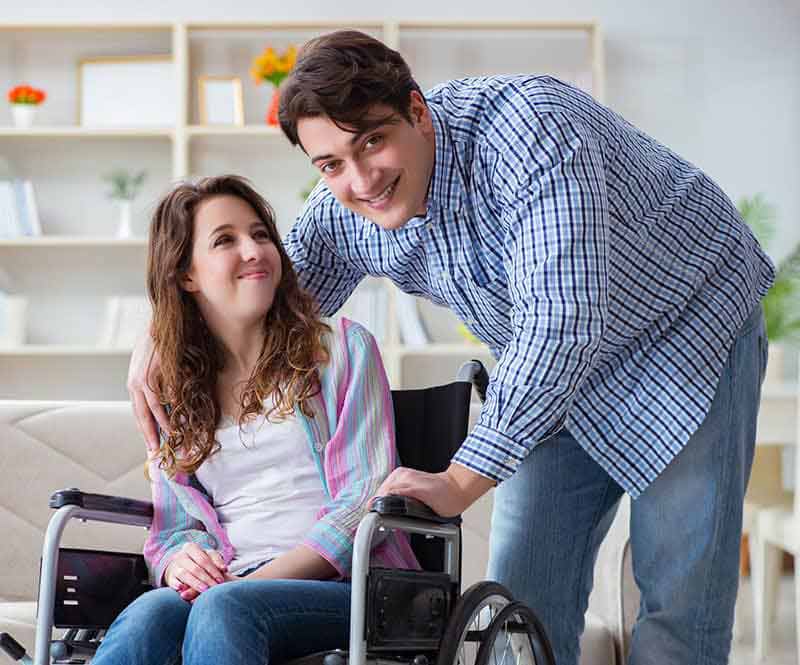 Sheltering Arms specialises in 24-hour disability programs for individuals with multiple and complex needs in Melbourne.
Our mission is to provide timely, articulate, sustainable and flexible services to promote and support better living standards.
Our vision is to become the most reliable service provider across Australia. Being able to provide living support and participation aid in a moment's notice is our ultimate goal.