NDIS Registered Transport Service Providers in Melbourne
Transportation plays a vital role in our lives. Going to work, school, medical appointments, running errands, and accessing a bigger part of the community are just a few examples of what a reliable transportation system facilitates. Several options are also available to reach your destination, including driving or taking public transport. However, for people with disabilities, this may prove to be a challenge.
Sheltering Arms is an NDIS transport services provider in Melbourne that assists participants with travel and transport. Our services are meant to make travel convenient for them. We work with a large number of participants and understand their individual needs before we formulate an appropriate plan. The fundamental duty of NDIS transport providers is to provide the necessary support to help participants with their transportation needs. For example, our disability transportation services help our clients participate in communal, social, economic, and daily life activities.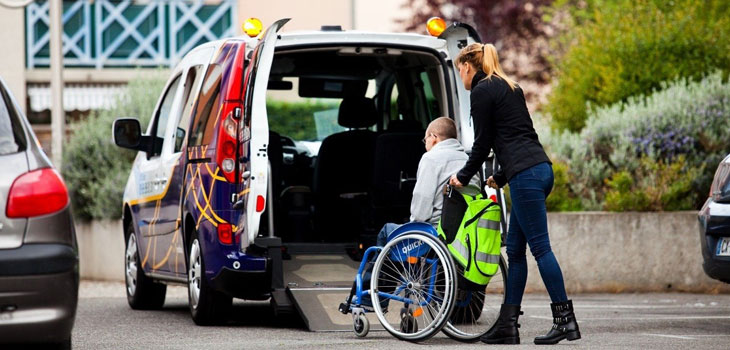 NDIS Transport Services Provider: Assisting People with Disabilities
Getting to various appointments safely and on time or simply going on a grocery run can be quite challenging for a person with a disability. This is where assisted travel and transport NDIS can make a huge difference. NDIS transport providers like Sheltering Arms provide transport assistance to those who require them. Our prompt service guarantees that you are always on time. We will be responsible for your safety and punctuality in your travels.
Additionally, our support staff and specialised transportation services can help you modify your vehicle to account for your disability. We also offer support equipment outside when you travel for a hassle-free experience. Our NDIS transport services include:
Transportation to and from work, educational appointments, and any other crucial commitments

Travel in comfort in specialised vehicles

Quick, hassle-free transportation
Our primary concern is that no one is left behind. We want to make everything easily accessible to persons with disabilities and ensure that they always have the opportunity to improve their lives. The goal here is to empower them by removing the impediments from their lives.
Safe and Reliable Disability Transport Services in Melbourne
Sheltering Arms wants to empower you. We want to see you out and about, living life to the fullest and chasing your aspirations. This is why we sit down with you and discuss your goals beyond simply getting from point A to point B before we design your support plan. As licensed NDIS transport providers, it is our responsibility to fully understand what you hope to achieve with our services.
We have a skilled team assisting us with all of our operations and services. Our seasoned drivers and disability support workers deliver your personalised NDIS transport services religiously. Most of our work involves assisting participants to live independent lives by providing access to alternative modes of transportation.
Travelling on your own: We will assist you in finding taxis, rideshares, community transportation, and other alternative options that have provisions for your disability.
Travel assistance: The option of a support worker who can drive you around or accompany you on your travels is always open to you.
Increase self-reliance: Our disability transportation services are designed to assist participants in gaining higher levels of independence.
Vehicle modifications: Participants can also choose to drive their own vehicles after the necessary modifications have been carried out. This is something that we provide assistance with.
Sheltering Arms is one of the leading providers of transportation for NDIS participants in Melbourne. With us, participants will never feel limited by their disabilities. Our NDIS transport services are meant to help you take on the world. We would like to help you on your journey to self-reliance and independence. Call now on 1300 952 289 to learn more about our services. Alternatively, email your queries at info@shelteringarms.net and our team will get back to you at the earliest.

We value honesty above all else. A strict policy of non-tolerance is adopted in Sheltering Arms against false promises, corruption, lying, and thieving.

All of these values lead to trust. Your trust in us with your health or your loved one's health is the fuel that keeps us motivated to do better, be better, and above all to give our best. Sheltering Arms is here to build a long-lasting relationship based on respect and trust.

Everyone in this world deserves to be treated with dignity and compassion. Our policies and attitude do not change according to people's looks or ethnicities or cultures. The staff has been trained to treat everyone respectfully.

We are constantly trying to evolve disability care services to improve the existing quality of aid provided. If you need customised care services, we are your go-to people.

We believe that criticism is equally, and sometimes, more important than compliments to grow in life. Feedbacks are the backbone of the service industry. Our team members take ownership of their mistakes and work on self-improvement. Flawless services is something we aspire to provide, and the first step to achieving this goal is accepting that sometimes we falter and personal growth is a constant process.

We know we worthy of our participants trusts we are dependable; faithful; authentic. There's no way around it, building trust takes time and we have all the time.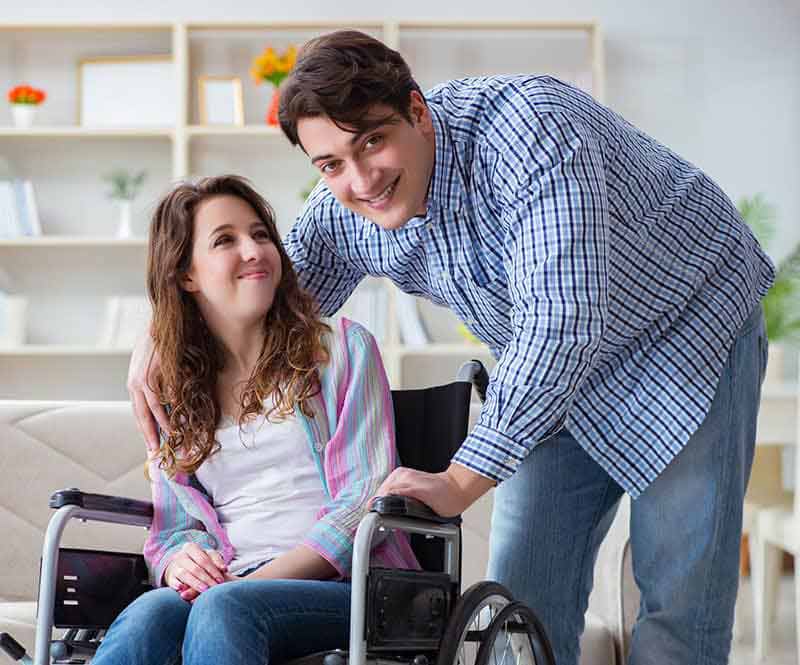 Sheltering Arms specialises in 24-hour disability programs for individuals with multiple and complex needs in Melbourne.
Our mission is to provide timely, articulate, sustainable and flexible services to promote and support better living standards.
Our vision is to become the most reliable service provider across Australia. Being able to provide living support and participation aid in a moment's notice is our ultimate goal.