NDIS Medium Term Accommodation Provider in Melbourne
People with disabilities have to contend with challenges in every stage of their lives. Accommodation is a major hassle if not properly modified to account for the disability of the individual. In most cases, suitable modifications are carried out to ensure the individual is able to reside in their home comfortably. However, planning and performing the necessary modifications can be time consuming and may require the person to make arrangements for a temporary residence.
This is where NDIS accommodation services come in handy. The NDIS Medium Term Accommodation plan, in particular, is very practical. Sheltering Arms, in Melbourne, offers one of the most comprehensive accommodation plans for the participants. In addition to the short term plans, we offer longer, medium term accommodation plans to cover any eventuality.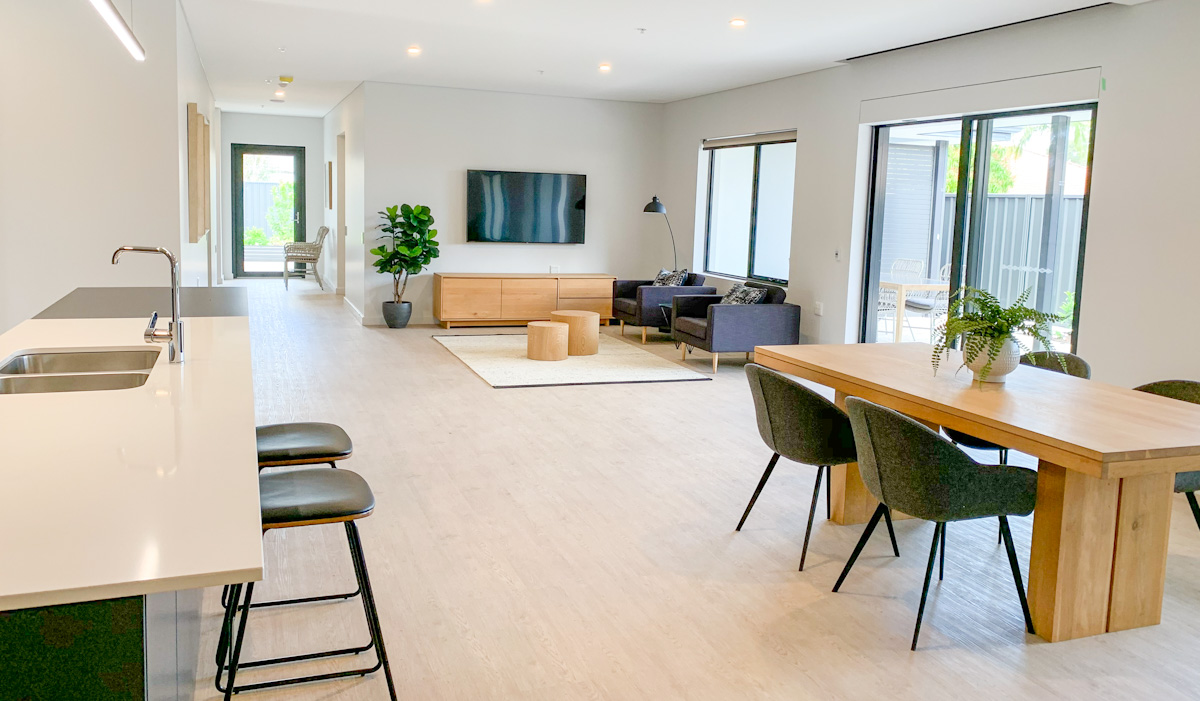 What is MTA?
Medium Term Accommodation is NDIS' specialised support that deals with the housing needs of NDIS participants. It can be paid for via MTA funding – a type of core support funding available to the participants. This type of housing is intended to address a participant's disability-related housing needs while they await the installation of disability-related supports in their homes.
NDIS Medium Term Accommodation is not a stand-alone support. The NDIS includes it as part of your other home and living support needs in your plan. The typical medium-term housing plan is sponsored for up to 90 days. The funding solely covers the cost of lodging for the duration of your stay. You have a temporary and additional cost as a result of your disability support needs.
For participants with complicated needs, disabilities, and care for their daily lives, we offer medium-sized housing. We offer participants the option of medium- term accommodation options in Melbourne and the surrounding region. We will assemble a group of specialists to look after their demands. Your move into your specialised disability accommodation will be made easier with a variety of accommodation options that are easily accessible.
Who Can Access Our NDIS Medium Term Accommodation Services?
As NDIS medium term accommodation providers, our plans have been specially designed for people with disabilities who require urgent care. A person may get ill, or other serious conditions may emerge, necessitating 24-hour care. Many times in life, our loved ones cannot be around us all of the time. This issue is compounded in the case of those who require specialised care and attention. We thoroughly understand this predicament and provide facilities where you may receive proper care with the assistance of our dedicated staff members.
We offer NDIS Medium Term Accommodation housing and support packages to clients with complex care needs as well as those seeking active support to improve participation, choice, and quality of life. This is achieved by ensuring that they are supported in all aspects of daily living, such as access to appointments, attending cultural or family events, and developing and maintaining social relationships. Sheltering Arms collaborates with you and your care team to ensure that you receive the necessary care, support, and access to programmes as you prepare to move to your permanent residence. While living at our MTA house, you are welcome to participate in other programmes available as part of your plan.
We specialise in 24-hour disability programmes for those with diverse and complex needs

Our medium term accommodation NDIS support is a valid alternative for individuals with disabilities of all ages

Reliable support staff who are dedicated to the welfare of participants

Conveniently positioned to serve NDIS participants in Melbourne and across Victoria
Why Choose Sheltering Arms As Your Medium Term Accommodation Provider?
Sheltering Arms provides a variety of housing and tenancy options to NDIS participants in Melbourne. Our NDIS Medium Term Accommodation offers numerous benefits and are located in convenient areas near supermarkets, shopping malls, and restaurants, among other things. In addition to lodging, participants have the option of having our personnel assist them with their daily responsibilities. Our accommodation services include the following:
We will be delighted to meet you and discuss our MTA services in detail. You can reach us on 1300 952 289 and schedule an appointment with our support staff. For additional information, you may also write to us at info@shelteringarms.net.

We value honesty above all else. A strict policy of non-tolerance is adopted in Sheltering Arms against false promises, corruption, lying, and thieving.

All of these values lead to trust. Your trust in us with your health or your loved one's health is the fuel that keeps us motivated to do better, be better, and above all to give our best. Sheltering Arms is here to build a long-lasting relationship based on respect and trust.

Everyone in this world deserves to be treated with dignity and compassion. Our policies and attitude do not change according to people's looks or ethnicities or cultures. The staff has been trained to treat everyone respectfully.

We are constantly trying to evolve disability care services to improve the existing quality of aid provided. If you need customised care services, we are your go-to people.

We believe that criticism is equally, and sometimes, more important than compliments to grow in life. Feedbacks are the backbone of the service industry. Our team members take ownership of their mistakes and work on self-improvement. Flawless services is something we aspire to provide, and the first step to achieving this goal is accepting that sometimes we falter and personal growth is a constant process.

We know we worthy of our participants trusts we are dependable; faithful; authentic. There's no way around it, building trust takes time and we have all the time.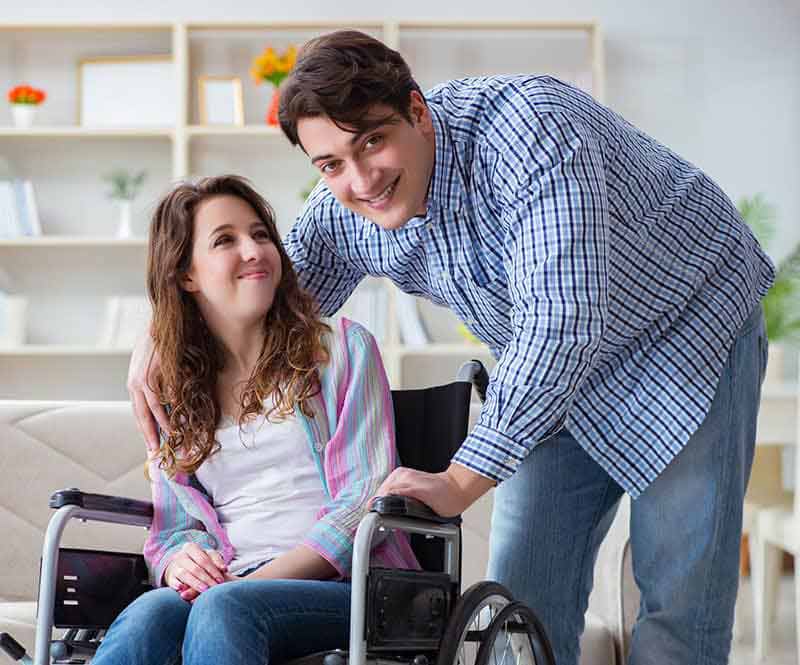 Sheltering Arms specialises in 24-hour disability programs for individuals with multiple and complex needs in Melbourne.
Our mission is to provide timely, articulate, sustainable and flexible services to promote and support better living standards.
Our vision is to become the most reliable service provider across Australia. Being able to provide living support and participation aid in a moment's notice is our ultimate goal.