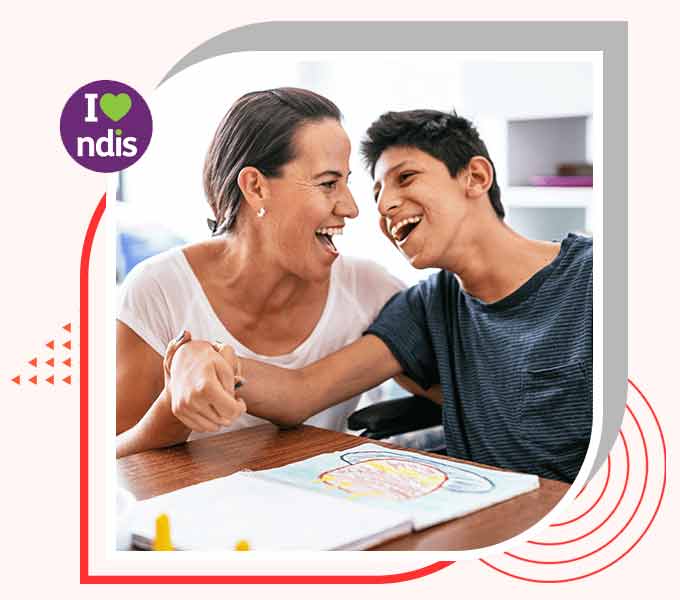 Registered NDIS Disability Service Providers

in Melbourne
Disability care service providers are indispensable for people with disabilities. While they may have the ability to perform smaller tasks by themselves, they need help with complex ones. NDIS registered providers help such individual's live normal lives by providing the required support as and when required.
Sheltering Arms is a registered NDIS disability service provider in Melbourne. Our team of compassionate and trained service providers fervently believe and work to implement our motto – "Your goal is our goal." We are here to help you achieve your dreams – whether it is moving independently or being able to participate in athletics. No dream is too big or too small in Sheltering Arms. Be assured that all your endeavours will receive our full support.
We strictly adhere to the standards set by the NDIA and always strive to deliver the best to NDIS participants. Choosing our NDIS disability services is beneficial in many ways.
We are an NDIS registered provider which translates to quality services for our NDIS participants
Invoices will be sent directly to your NDIS portal, for easy claims processing
We adhere to the strict prices set by the NDIA
We can deliver all the services you could ever need
Sheltering Arms Helps You Live Independently
If you or anyone you know has a physical, psychosocial or neurological disability, Sheltering Arms is here to assist you or your family member. We will give you the freedom and flexibility to live life to the fullest. We provide a variety of NDIS disability services including:
Accommodations: For a person with a disability, it is very important that the home feels accessible and comfortable. Moving around the house, cooking, running errands or maybe finding a disability-friendly restaurant nearby should not feel like mammoth tasks. Our objective is to provide you with a home that puts your health and needs first.
Household task assistance: It is said that our space reflects our state of being. A clean and organised house leads to a healthy and happy occupant. We help you maintain your residence by offering various cleaning and maintenance services. From changing a small lightbulb to spring cleaning, our team will take care of your home.
Recreation: As NDIS disability providers, we can arrange group or individual recreational activities of your liking. We can even accompany you to these events. The objective is to help you remain active and a contributing member of the community.
Personal care: We understand that personal care is not limited to taking a person to the bathroom or helping them move around the house. Our team members will spend time with you and learn about your routine and needs so that we can serve you better.
Transportation: As a registered NDIS disability service provider in Melbourne, we provide affordable and timely transportation services to keep NDIS participants connected with the world. Getting to a doctor's appointment, work, supermarket or social event is easy and pocket friendly now.
Why Choose Sheltering Arms?
Choosing the right NDIS service provider is the first step toward a life of freedom and comfort. Sheltering Arms specialises in providing comprehensive assistance to individuals with multiple and complex needs in Melbourne. We take pride in providing quality disability care services for all participants regardless of their disabilities.
We understand that building trust and credibility takes time and consistency, and we promise to support you whenever you need and for as long as you want. At Sheltering Arms, we believe in authenticity. Therefore, we take our time to understand you better so that our services match and even exceed your expectations.
Let us help you lead a life you have always wanted. Do not let disability hinder your quality of life. Allow us to provide you with sustainable and flexible solutions to experience life the way you want. Sheltering Arms will be your support as you take on the world. Choose us for holistic support and comprehensive disability care services. Call us on 1300 952 289 or email us at info@shelteringarms.net to talk to our support staff.
Sheltering Arms specialises in 24-hour disability programs for individuals with multiple and complex needs in Melbourne.

Our company connotes positive and virtuous attributes such as integrity, truthfulness, straightforwardness, including straightforwardness of conduct, along with the absence of lying, cheating and theft.

We pride ourselves in being a trustworthy organisation which has moral courage to stand upon principle.

We love to accept anyone and everyone for who they are, even when they're different from us. Respect in our organisation builds feelings of trust, safety, and wellbeing.

We provide our services with an added effort of translating an idea or invention into a service that creates value. Our innovative approach is transforming our service delivery that enhances person centred supports.

Our organisation prides itself to provide our services with the answerability, blameworthiness, liability, and the expectation of account-giving way when serving participants.

We know we worthy of our participants trusts we are dependable; faithful; authentic. There's no way around it, building trust takes time and we have all the time.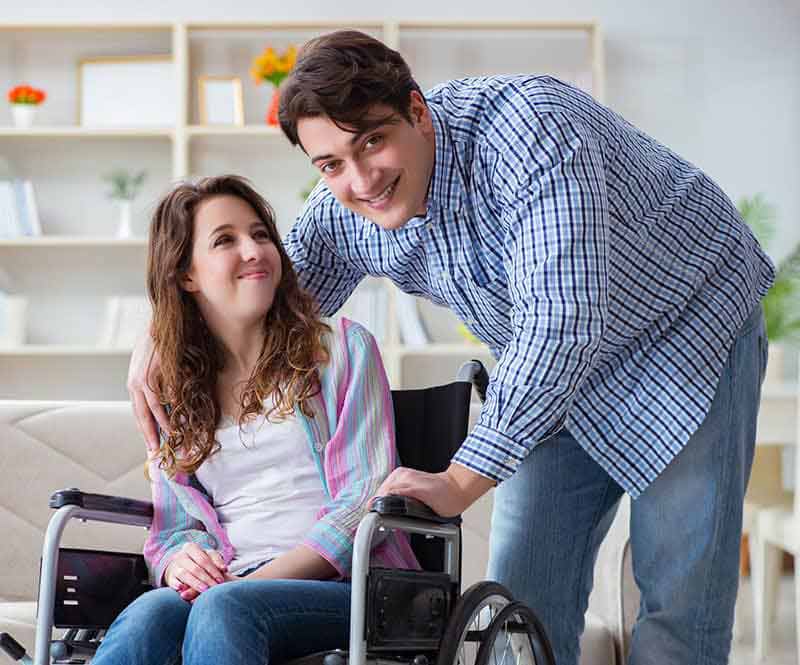 Sheltering Arms specialises in 24-hour disability programs for individuals with multiple and complex needs in Melbourne.
Our mission is to provide timely, articulate, sustainable and flexible services to promote and support better living standards.
Our vision is to be a suitable disability provider that accommodates all needs.